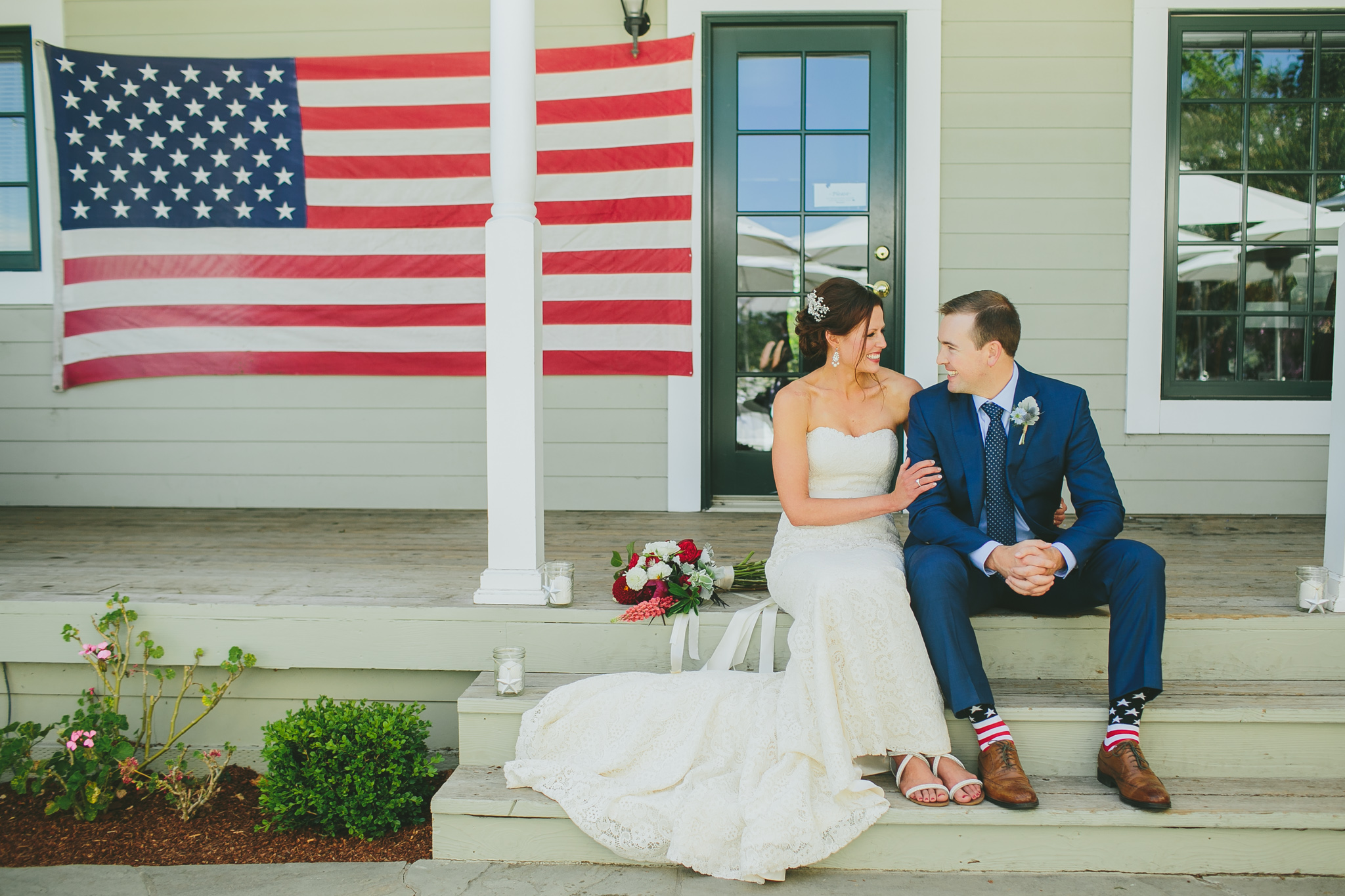 It didn't take more than 5 minutes of Skyping with these two sweet people to find out that the three loves of their life were their friends, their family, and the Fourth of July – so for them, an Independence Day wedding with 100 of their favorite people was the perfect choice.
And their venue, Vine Hill House, was the perfect place for this intimate affaire – hidden on a hilltop in Northern California wine country with a picturesque view of hundreds and hundreds of acres of vineyards. The valley glowed golden as they sat down to eat, and when the sun had set, the sky lit up in the red, white and blue firework finale from the next town over.
Kate and Taylor are one of the happiest couples I've ever witnessed – their contagious joy and love for each other (and for Independence Day) made this a truly unforgettable wedding, and a special day that I will be re-living this Fourth of July as my husband and I take a drive north to watch the 'bombs bursting in air' over that same valley.